The Hospital List for Delivery
What is the most important list you have ever made? For me, it is not the list we made when we were moving houses, not the list I made at my wedding, not a list made before traveling either. It was and still is my hospital list for when I was delivering my first child. I made such an extensive list that even I laughed at it later. But at least we can safely say that there wasn't much that I missed.
I wanted to be ready and pretty for my baby. So I thought of everything. Makeup? Check. Blow dryer? Check. Did I look pretty though? Let's not go there, I had no idea what becoming a mother for the first time would be like, and in all honesty, how I looked didn't even cross my mind after birth. But it should have. I mean, why not? For my second child, I took my makeup all over again. But again, between choosing sleep and makeup, I chose to sleep and I'm not regretting that at all haha. I did put on some lipstick though so that's cool right?
I'm sharing this list on the condition that no one will laugh. Okay, only a little, please. The list is in no particular order, so no, I don't prioritize makeup over deodorant =p Also, I assumed, that the hospital will provide me with nothing. Hope this helps!
The Hospital List
For Me:
Nail polish
Nail polish remover
Hairdryer
Makeup (your own custom kit)
Deodorant
Perfume
Sanitary pads
Nursing pads
Nursing bra
Stoles
Phone charger
Mint
Toiletries (Shampoo, body wash, toothpaste, toothbrush, facewash)
Underwear
Change of clothes (Going home clothes)
Towels
Phone charged
Nipple cream
Nipple shield
Bibi Mariam Flower. (If you know, you know.)
For The Baby
Newborn diapers
Newborn first clothes
Extra clothes
Go home clothes
Socks
Dribble towels
Swaddle wraps
Baby oil
Baby shampoo
Baby wash
Baby lotion
Baby nest
Baby blanket
Baby cap
Baby bottle
Baby formula (You never know)
Baby wipes
Nappy rash cream
For my husband
Change of clothes (only one because he can come and go)
Handkerchieves
Toiletries
General
Baby memory book
Chocolates and favors
Camcorder
Camera
WiFi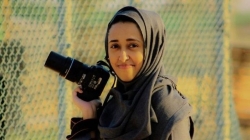 Latest posts by Farwah Shah
(see all)