About ScratchJr – A Conversation with The Super Creative Coding Mama
Do you want your children to know the importance of logic, strategy, and creativity from an early age? I do too and that's why I asked this super creative coding mama all about how. The super creative coding mama is Dr. Anum Shahid Nawab, a doctor, the founder of Super Creative Mamas – Global, and most importantly a mother. We had an interesting and very informative conversation on ScratchJr and how she is teaching it to her five-year-old son and how it helps children. I went through the ScratchJr tutorials on her group and I knew I had to interview her to get to know more about it!
1. What is Scratch? How did you hear of Scratch? And why did you decide to use it?
Scratch is a block-based programming website/ app created by the MIT media labs for kids aged 8-16 years, to learn how to code thereby creating their own interactive and creative games, stories, and animations. I recently did an online course on stem and constructivism from University of Illinois that emphasized on teaching techniques and how rapidly education should be changing as the future jobs will be heavily influenced by AI and that kids nowadays should have the tools to be able to cope up with the massive gap. These skills are namely critical, independent, and lateral thinking. There are a lot of e-learning bots and coding software that we had been trying out with our kid but I felt that according to his age ScratchJr fit all the above requirements best.
2. How old is your child? How long has he been using ScratchJr?
My child just turned 5 this year and he has been playing around with the app for a year. He had self-taught himself through trial and error before I put him through formal tutorials. I believe in letting kids explore on their own, and guide them along the process if required. This provides them with the confidence and curiosity to learn more effectively. Scratch is for slightly older kids and is the next step from ScratchJr.
3. What all can your child do on ScratchJr?
Kids can create their own games, tell their own stories designing them and animations. However this is just scratching the surface in depth they learn real-life applications, problem-solving, and a lot more. It is basically a language that uses blocks to communicate. For example, we asked the children to make a car move on the road and then imagine that one of the blocks is intercepted by an animal/ a wizard, what blocks do you need/ what are some alternate ways to bypass that?
4. How much time do you spend on it with your child every week?
Since screen time has always been limited for us to weekends and supervised, it's usually two hours per week divided into two-day intervals and I feel that is sufficient to build enough interest and keep it entertaining. A slow and steady pace with constant repetition is key.
5. Does it require involvement from both the parents?
Not really. It can independently be used by a child however for first-timers and younger kids they would definitely need some guidance around it. Once they learn the basics they can use it on their own creating whatever they wish.
6. How do you decide if a feature in ScratchJr is too easy or too complex for your child's age?
The key is that you either learn it yourself or sign up for tutorials from the right teacher. A good teacher would know a child's grasping ability and can further evaluate the pace to move at. I believe keeping instructions simple, words easy and pace slow helps.
7. Did you try the platform yourself before you introduced your son to ScratchJr?
Yes, anything and everything that I have taught my child first goes through me… sounds dramatic but it's true. The internet and apps as useful majority might be, do possess certain security breaches and dangers. So I am very thorough with that.
8. Is ScratchJr safe for children? What age do you recommend for the platform?
Yes, it absolutely is. It's been designed for kids keeping them in mind so the interface is very user and kid-friendly. ScratchJr is for 5-10 years and Scratch itself is for 8-16 years depending on each child's interest and ability. Age is just a number.
9. What message will you give to other parents who want to teach coding to their kids?
I'd say do it! It will come in handy in the future. As the job sector is evolving and everything has become more technically advanced, it is a skill that will give them a good head start in their relevant careers. If you see now robots are being used to replace all sorts of manual and laborious even calculative tasks. We need kids to understand tech and move alongside with the changes adapting and coworking with AI. 30 years ago, did we ever predict how smartphones, social media, eCommerce, digitalization would become so huge? With the tech boom and the upcoming tech storm, I think we should be ready.
10. Do you give Scratch tutorials? When did you start?
I don't give tutorials myself however we did partner with a data scientist and an ex Microsoft employee Tahmina and together discussed the idea and how to go about it and recorded tutorials as short 10 min videos, setting the pace and making it available to the mums and kids absolutely free of charge on my platform SUPER CREATIVE MAMAS – GLOBAL. We introduced the basic course for free even though it is charged for anywhere in the world, just to ensure that everyone is provided with a chance to get to know this better and understand it better without any hesitation or economic barriers
11. Where are your tutorials available?
The tutorials in the form of recorded lectures are available free of cost on our closed Facebook group for mums all over the world so they can access it, teach and learn. Plenty of kids have made use of those tutorials and have sent in their final submissions and will be issued a participation certificate.
The Super Creative Mama says:
Being a doctor, I realized early on how developmental, language, and motor delays are on the high. Seeing this gap in the society pushed me to create the group Super Creative Mamas- Pakistan (Now Global). My group is a great mix of Pakistani ladies all over the world, that have propelled themselves out in the society and are looking for healthy discussions pertaining to STEM-based learning, that focus more on a research-based conceptualized learning than academic pressures. Knowing fully well that play-based activities are not available in Pakistan readily, with my knowledge I want to stress that STEM-based education is important not only for early years but for all ages should become cross contextual across disciplines, that encourage critical and problem-solving skills. The group also holds educational storytelling and stem-based events that are age-appropriate and women can also seek mommy and child-related advice here without the fear of being judged.

Dr. Anum Shahid Nawab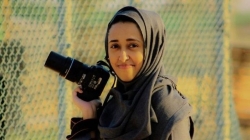 Latest posts by Farwah Shah
(see all)