Raising a Child with Special Needs: Craniosynostosis
If you are a parent of a child with special needs, or if you just got to know that your child is differently-abled, and you are scared about how you're going to deal with it, then BINGO! This article is just for you.
Be calm, have patience and try to make strategies on how to work on it. I know that it is not at all easy, because I too have crossed this path. Literally, it was like walking in a dark maze and trying to make our strategies work. Many times we failed… lost, and suffered. But some of the time, our strategies worked really well. And it was worth it! After continued efforts of 7 years, I am so glad to say that thanks to our dear God, things are far better than in the past.
Zunaira's Birth
My journey started right after my daughter's birth. It was a cesarean operation and as epidural did not work for me, the doctor gave me anesthesia. Now I thank God I was not in my senses, because I couldn't have handled what happened right after her birth. My husband told me later that he was called inside the operation theatre and told to get a neurology checkup appointment for the baby. Zunaira's skull shape was quite different. She had an extremely swollen forehead and skull bones seemed to be tightly joined or overlapped.
Later we found this condition known as craniosynostosis, which is quite a rare condition in Pakistan.
The Diagnosis
Craniosynostosis is a birth defect in which the bones in a baby's skull join together too early. This happens before the baby's brain is fully formed. As the baby's brain grows, the skull can become more misshapen.

CDC
Right after her first neurologist checkup, we got referred to another neurosurgeon. Like this, my husband got multiple appointments with different neurosurgeons just to get a better prognosis and understand the situation. This was a difficult time for me as my stitches had not healed up, and I was still suffering from too much weakness along with a few more health issues as well as a 5-year-old son who also needed me badly.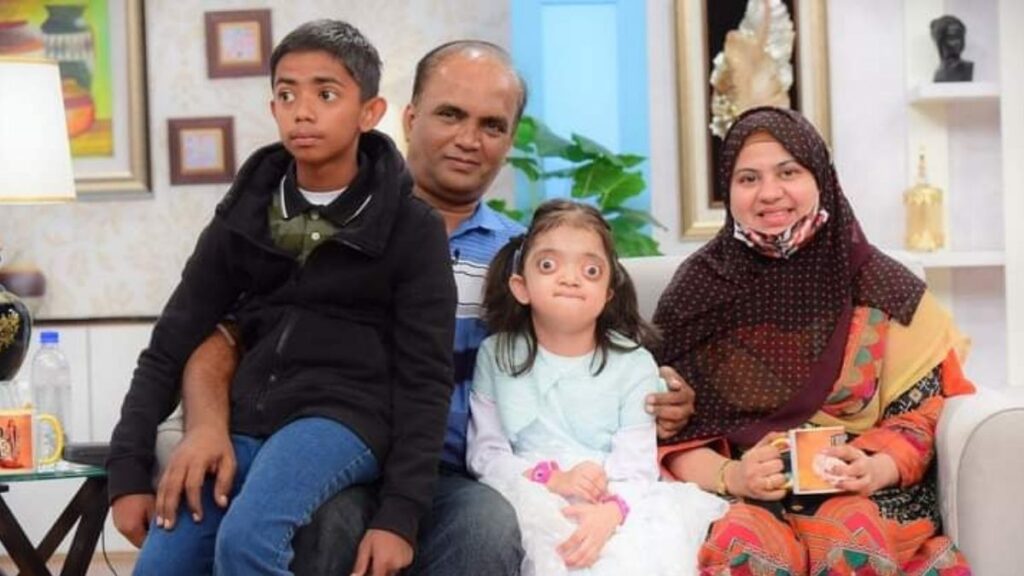 Here my husband supported me a lot. He cooperated and gave me the emotional support I so needed at the time. Our daughter strengthened our bond and we played our roles as part of a team. Our son joined us. Even at that tender age, he was so careful about his sister and so very possessive about her. Even now, he always tries to make her happy.
After her birth, I spent a few days at my mother's place. My mother also gave me strength and motivated me. I still remember her sentence: "Fight for your daughter like a lioness." That is what gave me power.
After multiple neuro appointments and visits, we got to know that multiple surgeries would be required. These surgeries were quite expensive for a middle-class family like us, with only one breadwinner who had just started his career. Finances were a big issue for us. Again, my husband came forward with our handful of savings. Other than that, we took loans, and some well-wishers came forward and helped us. Then we were able to go up to the fourth surgery with one mid-facial surgery remaining at the age of 9. Again this is the most expensive one but now our belief in God is so much stronger after facing everything. This too shall pass.
The Initial Years Struggle
During the first two years of raising our daughter, we were extremely busy with hospital trips (some shorts, some long), nonstop doctor's appointments, followups, lab tests, MRIs, X-rays, and countless sleepless nights. Those were not at all easy days. Many people asked us why we were putting so much effort into Zunaira and wasting our money on only one child thereby neglecting our elder child. Those days my son mostly spent his time at his aunt's house (my elder sister), as we were busy with Zunaira and her medical issues, and continuously running between the hospital and home.
I have God to thank for those first few years that passed, although it was a very tough time and we faced many challenges in between, which included mishandling a few times, negligence from a hospital staff member by giving us the wrong medicine (that's the most horrible one. We later found out that the medicine was for use in nebulizers and instead we were asked to give it to her orally.) But eventually, I am so glad to say that all went well and our time, money, efforts, and prayers all paid off.
Milestones
Zunaira`s milestones were a bit slow, for which again, we faced plenty of criticism that went like this is all because the mother does not take care of her daughter properly. But after a few months by the grace of God all milestones were achieved, which was a huge success for us.
Admission into School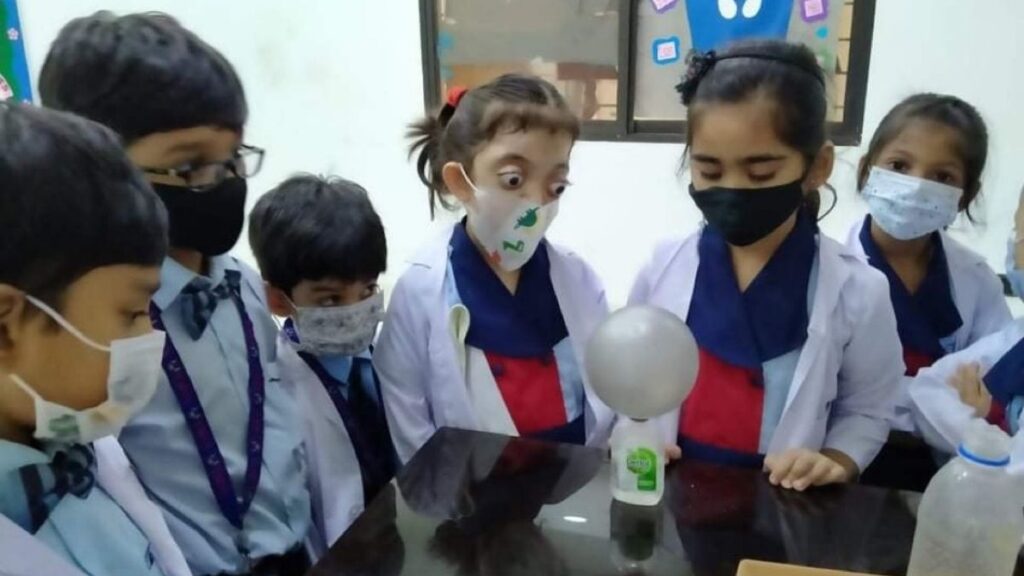 This was a tricky one and almost broke us emotionally. My husband and I visited many schools and took appointments with the principal to talk about her admission. But most of them excused us instantly and a few even bluntly told us to go to special needs schools or hire a resource teacher. This was after I told them many times to consider my child like a typical child. Without taking any test, they judged my child just because of her facial features, which was extremely painful and showed a lot about their criteria. Then, we decided to homeschool her with the help of my elder son Shaheer. We all started teaching her.
---
Also Read: Schools and Prestige: The Admissions Race in Karachi
---
The miracle
It was like a miracle for us: A renowned schooling system just opened a branch near our home, and after listening to Zunaira`s medical history and taking an aptitude test, they happily gave her admission.
Indeed that was a great success for us, and the school never disappointed us. The teachers, the principal, staff, all students, and even their parents appreciate Zunaira and take good care of her. Zunaira is performing very well in her academics and she is a bright student, which is a great achievement for us.
Social Challenges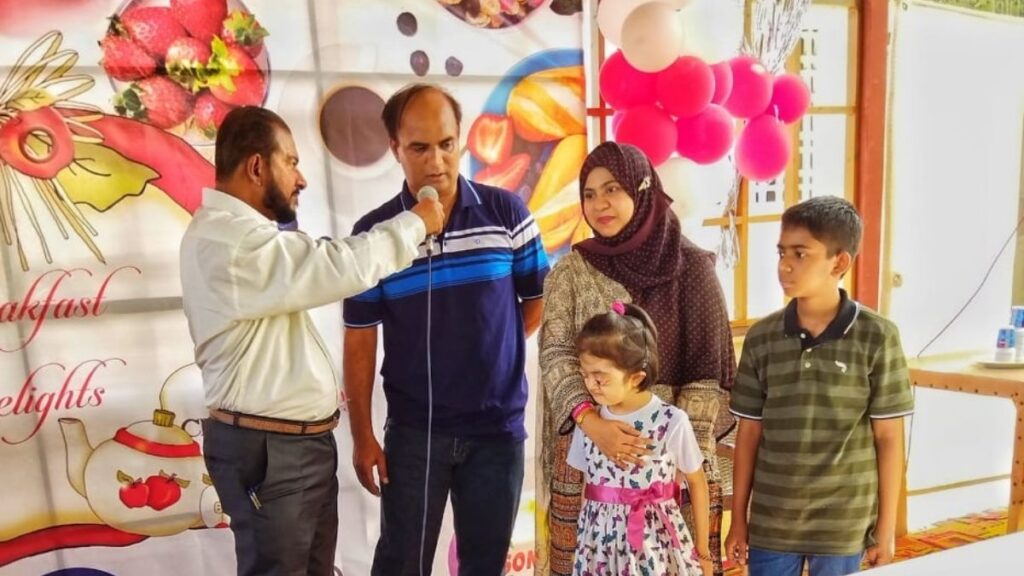 Besides all these things happening, we were very uncomfortable in public. My son, Shaheer, was often so hurt when his classmates made fun of his little sister. He told me many times that they asked him why his sister is not like them or why is she weird?' Listening to such questions and remarks was also hurtful for me but I told him to just ignore those questions and that he should simply concentrate on his studies.
In all honesty, I was also not aware of how to handle these situations in public. I used to get so nervous when people stared at us continuously or asked about Zunaira in her presence.
My Problem Solver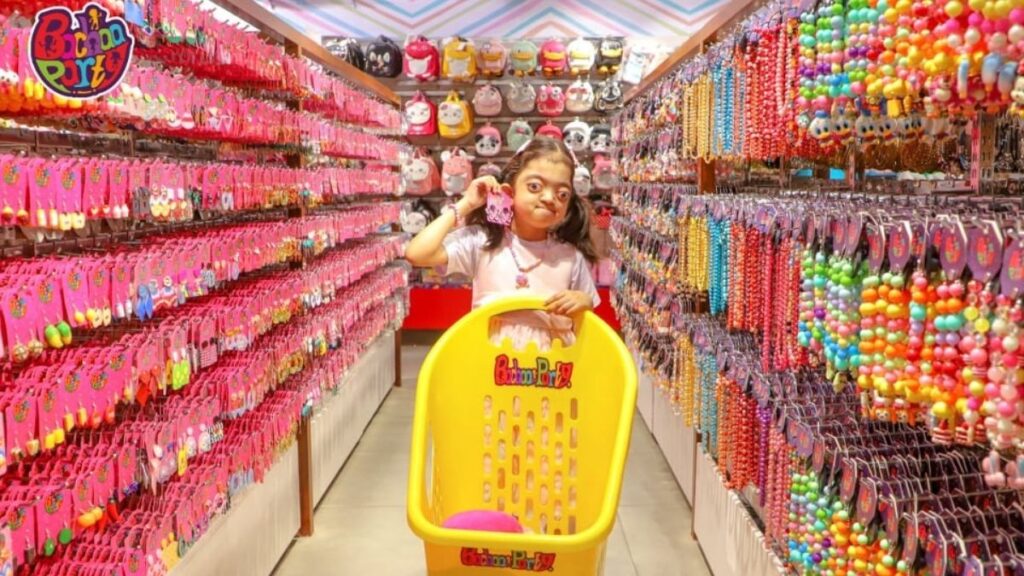 Here I can proudly say that this great role was played by my husband. He came forward and taught us that we were not to get isolated and that sooner or later, we had to face the world. If people want to ask questions, let them ask, and give them a befitting reply properly explaining her medical condition. He also taught my daughter never to be afraid or hide behind me. He encouraged her to greet everyone with confidence and give away smiles. That was the game-changer strategy for us and totally helped boost our confidence.
Awareness Through Social Media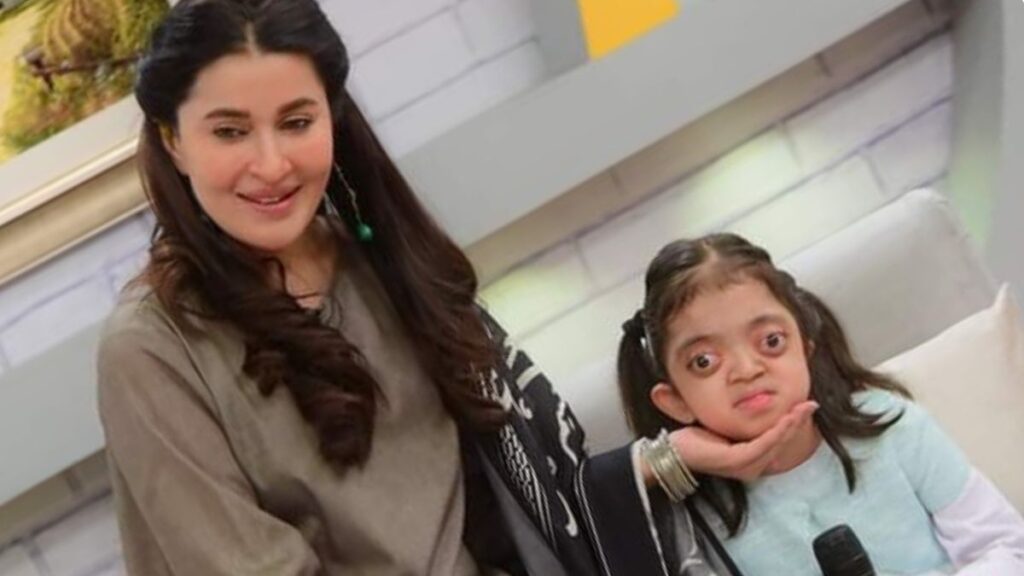 Once an assignment was given to Zunaira, which was a recorded video message for mothers day. We recorded that video and then afterward, my husband also uploaded it in a group where we received much appreciation. Then, we decided to make her a personal Facebook page named "TEAM ZUNAIRA" and started making small videos of her art n crafts, and educational and public service messages.
Little Achievements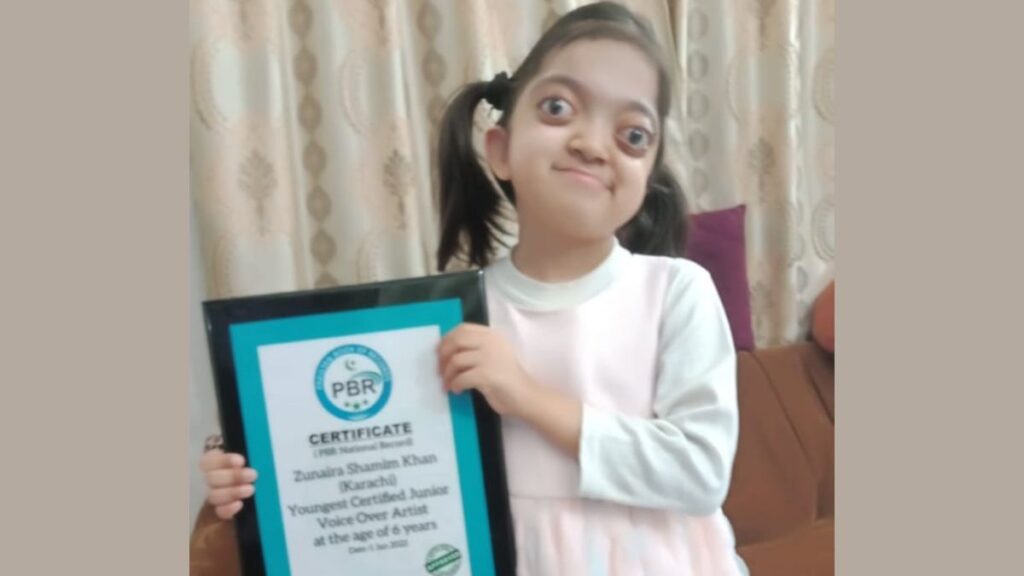 Our social media presence became a huge success for us and it helped us create awareness about her condition. Schools and other event planners invited Zunaira to deliver public service messages. A major media channel called our family to be a guest on their morning show on TV, a cooking show asked Zunaira to be a co-host with a renowned chef, and the list keeps going on… This is all because of Allah and his blessings.
A Little Advice
Don't get disheartened. Take advice from everyone, and think wisely with your partner. Start with baby steps and enjoy small successes. Go for everything that you think is beneficial for your child. Don't be hesitant to take therapies or seek professional help and turn a deaf ear to all the unwanted comments or advice that are only slowing you down.
So cheer up! Start from today. It's never too late. We all are learners, so never be afraid of failure. It is what helps us get back up.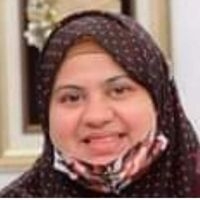 Latest posts by Sadia Shamim
(see all)