Raised By The Highest Ranking Judge in The Country
My oldest memory is coming to Karachi when my father became a judge of the Sindh High Court. I was two years old and this was 1978. Pakistan was under Martial Law rule and General Zia ul Haq was the Chief Martial Law Administrator, the Chief of Army Staff, and the President of the country. My father, Syed Sajjad Ali Shah, who was previously the Registrar of the Supreme Court of Pakistan had been elevated as a Judge of the Sindh High Court.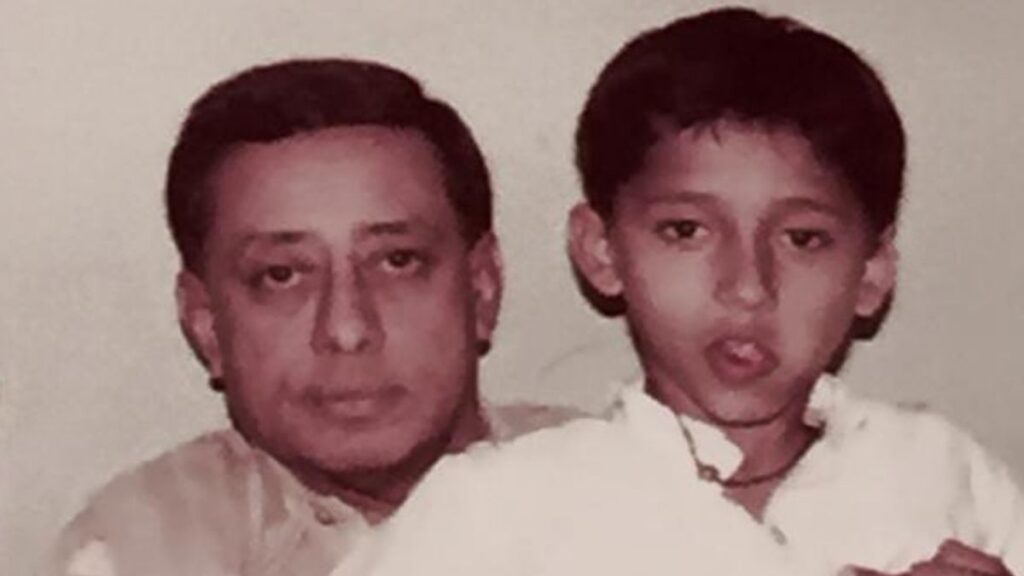 I remember staying with my uncle, G.M. Shah, who was serving in Pakistan Customs, at their apartment in Kemari. This was a stop-gap arrangement till we could find an official residence to move into. We had been living in Islamabad prior to moving to Karachi. After a few weeks, we moved into a bungalow behind Hotel Columbus in Clifton. I soon started Montessori at Al Markaz Montessori run by Mrs. Dinshaw, and later got admission into DHA Model School Phase 4. After passing grade 5, I moved to St. Patrick's High School for a few months before joining St. Michael's Convent School in 1986. I did my O' Levels from there in 1992 and A' Levels from The Lyceum School in 1994.
In the meanwhile, my father became the Chief Justice of Sindh High Court in 1988-9. Democracy had returned to Pakistan after General Zia passed away in 1988. Benazir Bhutto became the Prime Minister of Pakistan in 1988. Her government was dismissed by President Ghulam Ishaq Khan in August 1990.
As soon as BB came to the Sindh High Court to contest the removal of her government, Governor Sindh Mahmood Haroon became ill and remained in Dubai. The result was that my father had to take his place as Acting Governor and could not hear the cases as CJ SHC while the Acting CJ SHC decided the cases in favour of the government. As soon as the cases were decided, the Governor returned and my father went back to the Sindh High Court as CJ. He was, however, elevated to the Supreme Court so that a more pliable CJ could look after the SHC. In four years' time, my father became the Chief Justice of Pakistan, the highest office in the judiciary of this country.
All my life, I noticed certain traits and characteristics in my father that I did not see in other people. My father did not give favours to anyone if the law did not permit it; nor did he ever ask for favours from others. He did what was required under the law as per his conscience. He used to openly tell me when I would throw a tantrum to get a particular toy or something expensive, that he could not afford it. When I saw other children with expensive toys, I often wondered how their parents could afford them. I thought that judges were not given good salaries and that was that. Later on, in life, I understood the sacrifices that my parents had to make to ensure that whatever we brought into the household was legitimate and halal.
Since my childhood, I remember my father coming home at 5 O'Clock in the afternoon and sitting with files till late at night. I remember that when I used to go to the SHC to pick him up, he used to be the only judge still sitting in his chamber. When at the age of thirteen, I became taller than my father, I remember him telling his friends that the doctor said that Ali will become 6'4". Alas, I stopped growing at fifteen and remained 6 feet tall. I am hoping that the missing four inches will be inherited by my sons.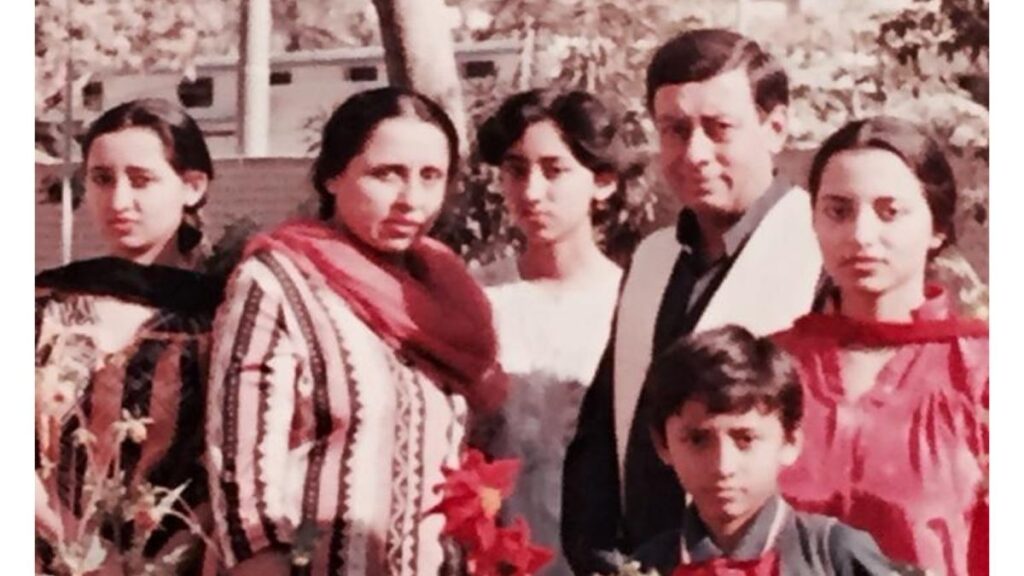 I always saw my father exercising meticulously every day. Isometric exercises in the morning, and a daily walk in the evening. He always had time for the family. Every weekend, we visited our grandparents and all his friends in his ancestral neighbourhood came to visit. He was a very friendly person, humble and loving, and a staunch friend. He never backed down on matters of principle and always called a spade a spade. I saw him doing the right thing, knowing that there would be consequences to bear. He was a staunch believer that the rights of the poor and needy must be safeguarded at all costs. Never did I see him throw his weight around or tell people who he was.
I remember my father telling his police escort that one vehicle and one pilot were enough and that the other personnel were being wasted. His Guard Commander would argue with him that he was entitled to receive the same security as the President and that he had never met a CJP who disliked pomp and protocol as much as my father. He was a son of the soil in more ways than can be imagined.
He was very patriotic and proud of being a Pakistani. He would often say that all that we have is because of our motherland, Pakistan. He never imagined leaving Pakistan. Thankfully, I have inherited the same love for our motherland and will never ever consider moving abroad. My father was not a big man; average build and average height. But he was a giant when it came to courage and bravery. I remember him saying that men should be rough and tough so that they can endure hardships and provide care to their families. My aversion to air-conditioning and general ease is a reminder of my upbringing.
My father always used to say that no matter what parents achieve in their lives, they want to be remembered as the parents of so and so. Unfortunately, both my parents have passed away, and honestly, I have not done much in my life to fulfill his words. But I am hopeful that what he started will be brought to an end by me, InshaaAllah.
Whenever I think of him, a saying of Imam Ali ibn Abi Talib (AS) comes to mind:
"Courage is not the absence of fear, but the ability to carry on with dignity in spite of it."
My father lived it completely.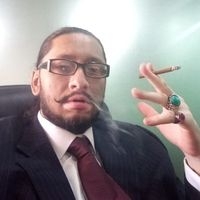 Latest posts by Mohammad Ali Shah
(see all)