Favorite TV Shows for Kids 2-5 Years Old
I have searched so many times for the perfect TV shows to show my child. I'm sure you must have as well. After 2 years of age, of course! I firmly believe in no screentime before 2. Although admittedly, when the TV is on in the lounge, we can't stop the children from stealing glances. The gleaming box is fascinating even for the youngest of babies as much as it's bad for them.
Most two-year-olds have a very short attention span. You can't expect them to sit through a movie at that age and neither should they be watching for that long. I looked for shows that were short in length and ones that would keep my son captivated. I was also looking for shows without violence because that is not something I wanted my child to be exposed to. Luckily, I came across this one show and was delighted at the thought of 3-minute episodes. Little did I know what I was getting myself into. As he got older, we tried different shows also but these remained his favorites for not so short time spans.
Peppa Pig
Short and sweet, 3 minute episodes that kept my son glued to the screen for half an hour every Saturday and Sunday. Honestly, he got addicted. He called himself Peppa even though she is a girl. Doesn't everyone want to be the main character, the one the show is named after? Being a feminist myself, I was overjoyed at the thought of a strong female cartoon character. I did not enjoy being Mummy Pig though but that's how things rolled.
However, after watching it, one realizes what a brat Peppa can sometimes be and how she often gets bossy with her brother and even her friends. Even in such scenarios, it's good to watch and discuss how her behavior wasn't appropriate and how she could have acted differently. Zaviar got over it by the time I was pregnant with his brother. The one thing Z took from this show was "muddy puddles" and wanting to wear boots in muddy puddles. 
Daniel Tiger
Daniel Tiger is a very gentle show and is all about emotions and feelings. It's okay to be angry and we should calm ourselves down. It teaches children to openly express their emotions and how to handle them. Some people have negative views about the fact that Daniel's mom tells him to stamp his feet three times when he's frustrated because it breaks the behavior of their well-behaved children. I, however, would love children who know how to handle their emotions better than a well-behaved child every day. Instead of teaching our children to suppress their feelings, I think they should learn to be in tune with them. Daniel does do a lot of "make-believe" which gets annoying at times, but perhaps it isn't as annoying to the children.
Go! Go! Cory Carson
This is a sweet little show about a car called Cory Carson and his family and friends. It goes a long way in teaching about friendship, in an adventure-filled virtual trip. It is from the Go! Go! Toy series from Vtech so it has a bit of a commercial aspect to it. But children love to have the toys for the cartoons they love! I think my son started liking it a bit more when he realized that the car racing track he had was from the same show.
Pocoyo
Frankly, this is the only show where I have seen my son laugh out loud! It's easy on the eyes – white background with colorful characters. No clutter. There aren't too many characters and the children immediately get drawn to it. Zaviar gets a good laugh from it even now when he's four and has already seen all the episodes more than once. There's also a narrator in the show who keeps explaining what's going on and also involves the kids who are watching so that they can interact. I think this is a perfect "first show" for kids because it manages to retain their attention. 
Chico Bon Bon
Since my son is obsessed with his toolbox and also owns a "toolbelt", this show was an instant hit with us. We loved watching this little monkey with a toolbelt, who tries his best to help fix situations with little inventions of his own with the help of his team. The show also teaches actual STEM concepts like elasticity and air pressure and has us hooked and waiting for the next season. It also promotes brainstorming and teaches the kids problem-solving and how no problem is too big to be attempted to solve. 
Octonauts
I got very excited when I first heard of this show. This is because it teaches children about different real-life sea creatures and their habitats in a fun way that leaves the children waiting for more. It has several mini-movies as well as a television series with seasons. Octonauts became such a favorite with my son that he was over the moon when I told him that the next mini-movie was up on Netflix. 
The good thing about this show is that it uses real names for the sea creatures and then Zaviar wants to google about them and learn more. For instance, we know all about the "crown of thorns starfish" now. Octonauts also teaches the values of friendship and how sharing your feelings with your friends can help you overcome your fears. 
PJ Masks
I showed this show to him in the hopes of getting close to a superhero show. Since we were all about gentle shows, a little part of me was scared that he was never going to be able to watch anything remotely harsh, and I do want him to be prepared for this world. 
PJ Masks was a good start and he enjoyed watching the three kids put on their pj's and become superheroes! The show is gentler than most and helps kids understand the value of teamwork, by showing them how they need each other to defeat the villains. Also, the characters are shown as real, because they make mistakes just like everyone does in real life. This helps children understand that you don't have to be perfect to be a superhero. 
That's it for now. TV has become a lot more important in the months during and after the pandemic than it has ever been before. Rules have changed, and people have become more lenient about screentime. Maybe because we have realized that there is only so much you can do with the energy of three-year-olds and four-year-olds when indoors, especially when you have other children as well.
You should always remember though to know exactly what you are letting them watch. One brilliant idea is to check Commonsense Media. This is something I have become used to doing before introducing a new show to Zaviar. It tells me exactly how much violence the show has. It also tells me whether it has positive messages or characters, whether it has a bit of romance, how clean the language is, everything! It makes me comfortable knowing what other parents say about the show also. I would still recommend not letting them watch alone though and always have an eye on them. Good luck and happy viewing!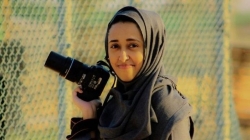 Latest posts by Farwah Shah
(see all)