LeapFrog LeapReader Review: The Best Educational Toy
This LeapFrog LeapReader review has been way overdue. My son got the LeapFrog LeapReader for his second birthday. Honestly, I simply stuffed it in the cupboard because on the packaging it said: 4-8 YEARS. Just before his third birthday, my husband decided to open it and show it to Zaviar. I was hesitant and told him it was a bad idea because he was too young. Guess who was right?
LESSON NO. 1: Don't trust the age bracket written on the packaging.
Really. Just don't. I was proven so wrong.
LESSON NO. 2: Never underestimate your child.
Don't judge me. I shouldn't have. But I did underestimate him sadly. I am so glad I was proven wrong and learned never to do so again.
LESSON NO. 3: Never let your husband know you think he was right.
This can have serious "I told you so" effects. And even "See! His intelligence is a result of my genes". No darling. Intelligence comes from the mother. Google it up. But, since we are all about raising boys with love, we smile at him and move on.
Now that we have learned our lessons, let me tell you about the LeapReader pen I have been raving about.
LeapFrog LeapReader review: The unboxing
I wish I had a video of the unboxing but I don't. The box contained the LeapReader pen, a charging cable that has a USB port and can connect with any cell phone adapter or laptop. It also contained a book that comes with the starter pack. This book is sort of a sneak peek into how awesome the pen can be and contains a preview of all the other LeapReader books and interactive activities that one can purchase and use with the pen.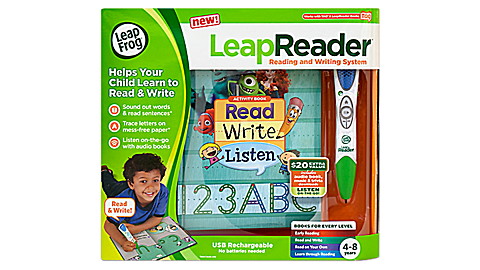 One thing that we noticed was that the LeapReader book had tiny grey dots covering the whole page even the text and the images. A little research into it had us know that the dots were what helped the LeapReader "read". The book also had a perforated attachment that was a preview of one of their writing books. This pen apparently even helps children in learning how to write.
Introducing my three-year-old to LeapReader technology
View this post on Instagram
This was easy. Zaviar grasped the concept much faster than I could ever anticipate. Soon he was able to learn how the pen worked and let me know how he could listen to the ABC song and how he could switch to story mode. It was exhilarating watching him master the concept within a month and start thinking he could teach me what to do.
Some of the pages in the book given were previews of storybooks and some of them were activities. My son was more interested in the activities as they gave him something to do. I can't even begin to say how much he learned with the book but let me give you an example. He learned all the parts of the skeleton!
If you point at a certain part of the skeleton the pen tells you the name of that particular part. If you point at anything in the whole book, the pen has something to say. If it's an image it will tell you what it is. If it's a word, the pen pronounces the word. Then there is an option to play an interactive game where the pen quizzes you and asks you to point at certain things and checks how many you can point at correctly in the allotted time. My son loved the game.
Becoming LeapFrog fans because of LeapReader!
Needless to say, our child was learning so much that we became Leap Frog fans. Four months later, we decided to order two more LeapReader items to go with the pen. The first one was an interactive book called "The Human Body" since we loved how quickly he grasped the skeletal system. Sadly, when it arrived, it turned out to be a version of the LeapStart Go system, another similar concept introduced by LeapReader, and it wasn't compatible with the LeapReader. However, the second thing we ordered was an interactive map and that turned out to be way more amazing than we thought.
The LeapFrog LeapReader interactive map
This map came in a box. That's right, it was a puzzle! The LeapReader Interactive map is actually a double-sided puzzle. One side has a political map and the other side has a colorful map full of pictures of children from different countries and animals and lakes and mountains. The side which fast became Zaviar's favorite is called the physical map.
The map taught my son so many different things. It taught him the location of every country before he could read. It taught him where the tallest waterfall is, where the pyramids are, and where the great wall of China is. It even taught him how different children greet each other in different languages all over the world. Even the fact that it is a puzzle taught him how to put together any of the maps sooner than I can!
We are hooked to the LeapReader!
Honestly, we loved it so much that we ordered three more things some seven months later. One of them helped me teach my son phonics, which made it so much easier for me to teach him how to read. Another also taught him all the names of dinosaurs and the last one helped him learn about wild animals and their habitats. 
Seriously, just get the LeapReader!
If you don't already have it, get it! It says 4-8 years but it should be fun for your children however old they are and they learn so much! It should be available on Amazon and most other marketplaces and it's under $40! I really can't praise it enough and I think it has added a lot of knowledge to my little boy's big head and helped him learn a lot.
Things You Should Know
How do I download audiobooks to my LeapReader?
You first have to download the application for your LeapReader on your computer. If you are wondering how to download companion audio for Leapreader, the application is called LeapFrog Connect and is available at leapfrog.com/connect, and it will guide you through the process. This includes downloading whichever audiobook or companion audio you want for your LeapReader book which you can then upload onto your pen by connecting it to your computer.

Another way to do this is that you can touch a page inside your LeapReader book with your LeapReader pen while it is switched on and it will prompt you to connect it to your computer to LeapFrog Connect to download the companion audio. When you open the LeapFrog Connect application, the companion audio to your LeapReader book will automatically download onto your Leapreader pen.
How many books can you store on a LeapReader?
The LeapReader Pen has a memory of 256MB. The number of LeapReader books it can store largely depends on the size of the audiobooks and companion audio files. According to LeapFrog, up to 40 books can be stored at one time.
How to setup LeapReader?
After unboxing the LeapReader, you first have to charge the LeapReader pen and then you have to download the LeapReader Connect App on your computer. Then you have to register your LeapReader and follow the instructions to download the relevant audio files and LeapReader books. Then you have to connect your pen to the computer in order to sync them and you are done with the setup.
How does LeapReader work?
The LeapReader pen has some sort of a sensor at the pointy end which detects the words and images in the LeapReader books and other items. We have gone so far as to keep the book under a glass surface and the pen is still able to "read". Then the rest is done through software that is synced in the pen.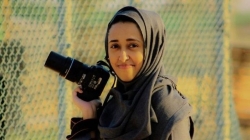 Latest posts by Farwah Shah
(see all)